Bradley J. Reddick, D.O
Hip & Knee Surgeon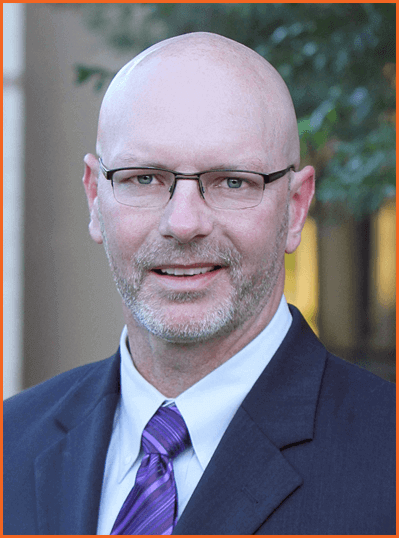 Bradley J. Reddick, D.O
Hip & Knee Surgeon
Dr. Reddick, a native Oklahoman practiced Veterinary Medicine for 7 years in his hometown of Henryetta. He then went on to receive his medical degree from Oklahoma State University Health Science Center. He completed his internship and residency at Saint Anthony Hospital in Oklahoma City. Furthering his education after residency, Dr. Reddick completed a fellowship which focused on hip and knee replacement. Dr. Reddick's practice specializes in the most current and advanced technology in Joint Replacement which includes Direct Anterior Approach Total Hip Arthroplasty, Robotic Assisted Total Knee Arthroplasty, Robotic Assisted Partial Knee Placement, Revision Total Joint Arthroplasty as well as the most complex Orthopedic cases regarding both primary total joint and revision total joints. Dr. Reddick has spent many hours focusing his practice on refined rapid recovery for primary total joint replacement which includes comprehensive pain control post-operatively.
Dr. Reddick is Oklahoma's consulting physician for Stryker Orthopaedics and has had a direct impact on the development of total robotic hip using the Mako robot. He continues to train other physicians around the country in complex techniques using the robot. His work has been recognized by many institutions and brings a high level of continued research to Oklahoma.
Dr. Reddick is happily married with 2 children. He has a son who is currently in college and a daughter who recently graduated from Harvard Law. He enjoys traveling, teaching, spending time with family, scuba diving and of course OSU Sports…Go Pokes!!!!!
Professional Practice
Southwest Orthopedic Specialist
8100 South Walker, Suite A
Oklahoma City, Oklahoma
January 2010-Present
Hospital Affiliations
Continuing Medical Education
Oklahoma Osteopathic Association Meeting. May 2010
Anterior Hip Course. Joel Matta M.D. Chicago, Illinois. May 2010
Anterior Hip Course. Pheonix ,Arizona. April 2010
Anterior Hip Surgical Observation, Stefan Kreuzer M.D. April 2010
American Hip and Knee Society Meeting. November 2009
Clinical Education
Adult Reconstruction Fellowship. July 2009-December 2010. Bone and Joint
Hospital. Oklahoma City, Oklahoma. Adult Reconstruction.
Program Director: Tom Tkach, M.D.



Orthopedic Surgery Residency.

2005 – 2009. St. Anthony Hospital.
Oklahoma City, Oklahoma.
Program Director: Paul Maitino, D.O



Orthopedic Trauma.

East Texas Medical Center. Tyler, Texas.
Rotation Director: Scott Devinney, D.O



Orthopedic Trauma.

Tampa General Hospital. Tampa, Florida.
Rotation Directors: Roy Sanders, M.D. and Thomas D. Pasquale, D.O



Pediatric Orthopedics.

Cincinnati Children's Hospital. Cincinnati, Ohio.
Rotation Directors: Alvin Crawford, M.D. and Charles Mehlman, D.O.



Pediatric Orthopedics.

University of Oklahoma Health Science Center,
Oklahoma City, Oklahoma.
Rotation Director: Joseph Davey, M.D



Traditional Internship.

2004 – 2005. St. Anthony Hospital
Program Director: Henry Allen, D.O
Medical Education
Doctor of Osteopathic Medicine. Conferred May 2004. Oklahoma State
University Center for Health Sciences College of Osteopathic Medicine. Tulsa, Oklahoma



Academic Honors

Regents Award for Most Outstanding Graduate, 2004
Phi Kappa Phi Honor Fraternity
Alumni Association Foundation Scholarship, 2003
Bob E. Jones Endowed Scholarship, 2003
Student D.O. of the Year, 2002
Vice President's Honor Roll
Dean's Honor Roll
Sigma Sigma Phi Honor Fraternity
Education
Doctor of Veterinary Medicine. Conferred May 1993. Oklahoma State
University College of Veterinary Medicine. Stillwater, Oklahoma


Oklahoma State University College of Animal Science. Stillwater,
Oklahoma. August 1988-May1989


Seward County Community College. Liberal, Kansas. August 1986-May 1989
Research Activities
Total Talar Dislocation: Unique Presentation of an Uncommon Injury
Case Report and Literature Review to be submitted to AOAO July 2008


Ankle Fractures; A Review of Emergent Management. Literature review of emergent diagnosis and management. Submitted to AOAO January 2009


Personal Isolation Suits Offer Hearing Protection in the Orthopedic Orthopedic Operation Room. Basic Science paper regarding noise exposure and protection in the operating room. Submitted AOAO July 2007. Poster presented at Annual Clinical Assembly. San Francisco, California. October 2007
Bradley J. Reddick, D.O
8100 S. Walker
Suite A
Oklahoma City, OK 73139

2506 N. Harrison Ave
Shawnee, OK 74804-4022

1805 Commons Circle
Suite 100-C
Yukon, OK 73099
Email:

[javascript protected email address]

Tel: