Stephanie Plummer, RN BSN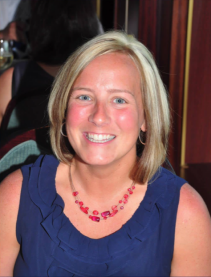 Stephanie is a graduate of Southwestern Oklahoma State University, where she obtained her Bachelors of Science in Nursing in 2013 after attending Oklahoma City Community College where she obtained her Associates of Nursing in 2011. She started her nursing career working 3 years in the Intensive Care working with Transplant Patients. After leaving the ICU, Stephanie began working in the Operating Room with Dr. Reddick as well as other surgeons from Southwest Orthopedics and Reconstructive Specialists. In 2016, Stephanie transitioned her role from an OR RN to working under the direct supervision of Dr. Reddick and Jayme, both in surgery and in the clinic setting. Stephanie loves having the opportunity to meet new people and hear their stories. You may get the opportunity to meet Stephanie in the clinic, while in the hospital following surgery or speak with her on the phone. She oversees the coordination of our patient care both for surgical and nonsurgical patients and ensures everything runs smoothly from start to finish.
Stephanie is happily married and has a young son who is the light of her life. She enjoys spending time with family, traveling and going to the racetrack with her husband.